Social Needs / Outreach Project
We have had a few teams of nurses, doctors and supporting volunteers out in the field delivering vital medical attention to areas not receiving support. These teams have been giving tetanus and other needed vaccinations as well as providing ice, water and supplies needed for basic survival.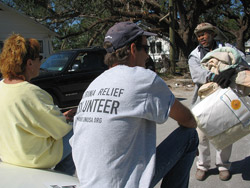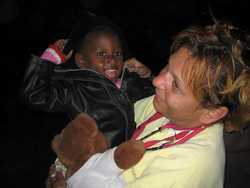 Currently, this team is delivering needed items to the community like blankets, bedding, food, cold weather clothes-even Christmas presents and Fairytale Brownies. Our Outreach volunteers spend much needed time out with the people, hearing their stories. Simply letting the community know that people care and they have not been forgotten makes a big difference.
Privacy Policy | Questions? Contact Us »